"Assimilation" of cultures
This project began as a reaction to recent events that took place in Israel.
A wedding of two public figuars, from a different religious background, creates a rude and inappropriate public discourse about the term "Assimilation".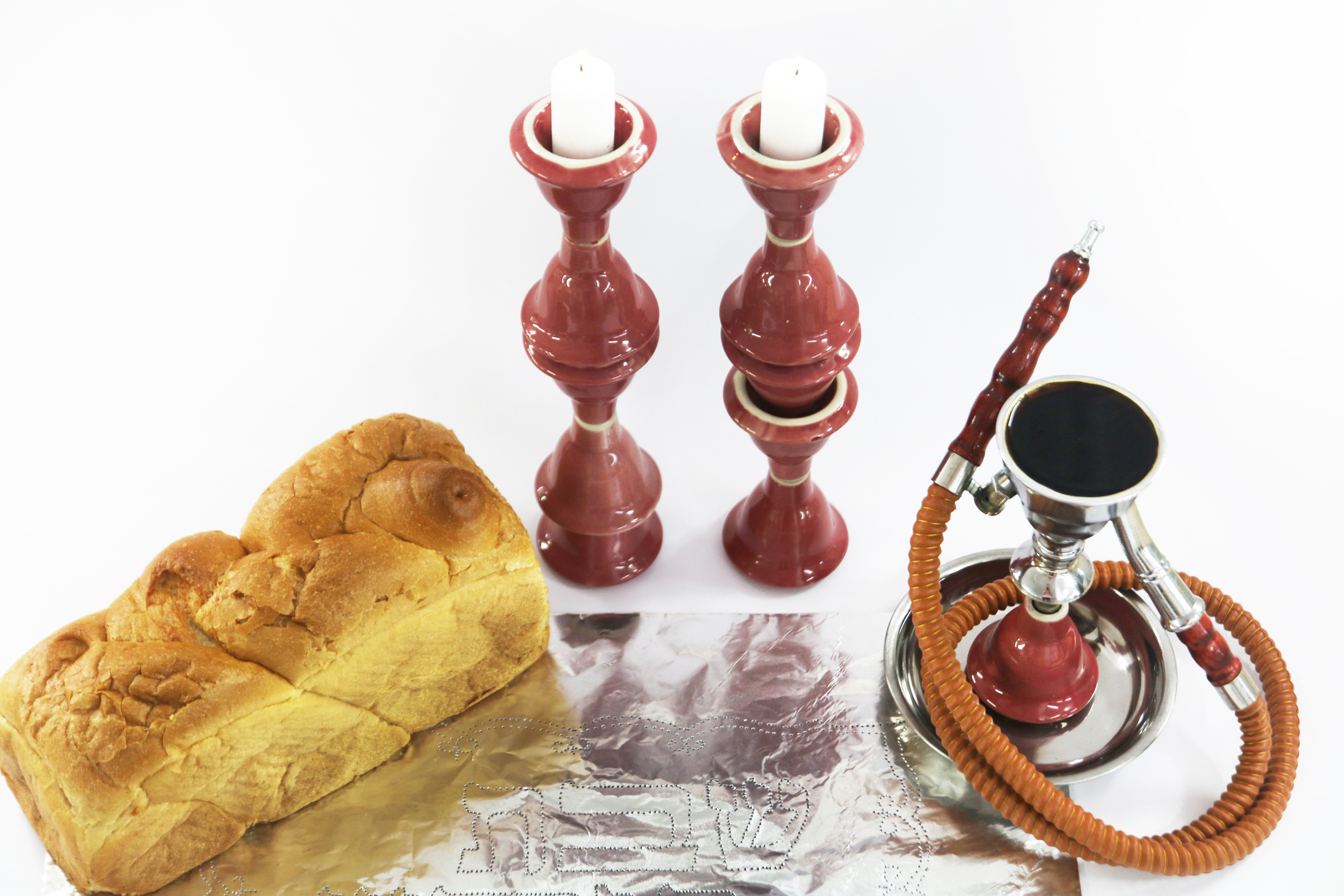 These events led me to the heart of assimilation - the Old City of Jerusalem, which is a holy place for the three monotheistic religions. During my tour of the narrow alleys of the Muslim Quarter, I encountered the phenomenon in its most sincere and honest sense. Shops that sell Muslim skullcaps alongside Jewish Kipas, others, displaying in their shop windows crosses and pictures of Jesus, alongside a Jewish Menorah, or Muslim "Subha" chains hanging alongside holy water, hookahs and Jewish ritual objects.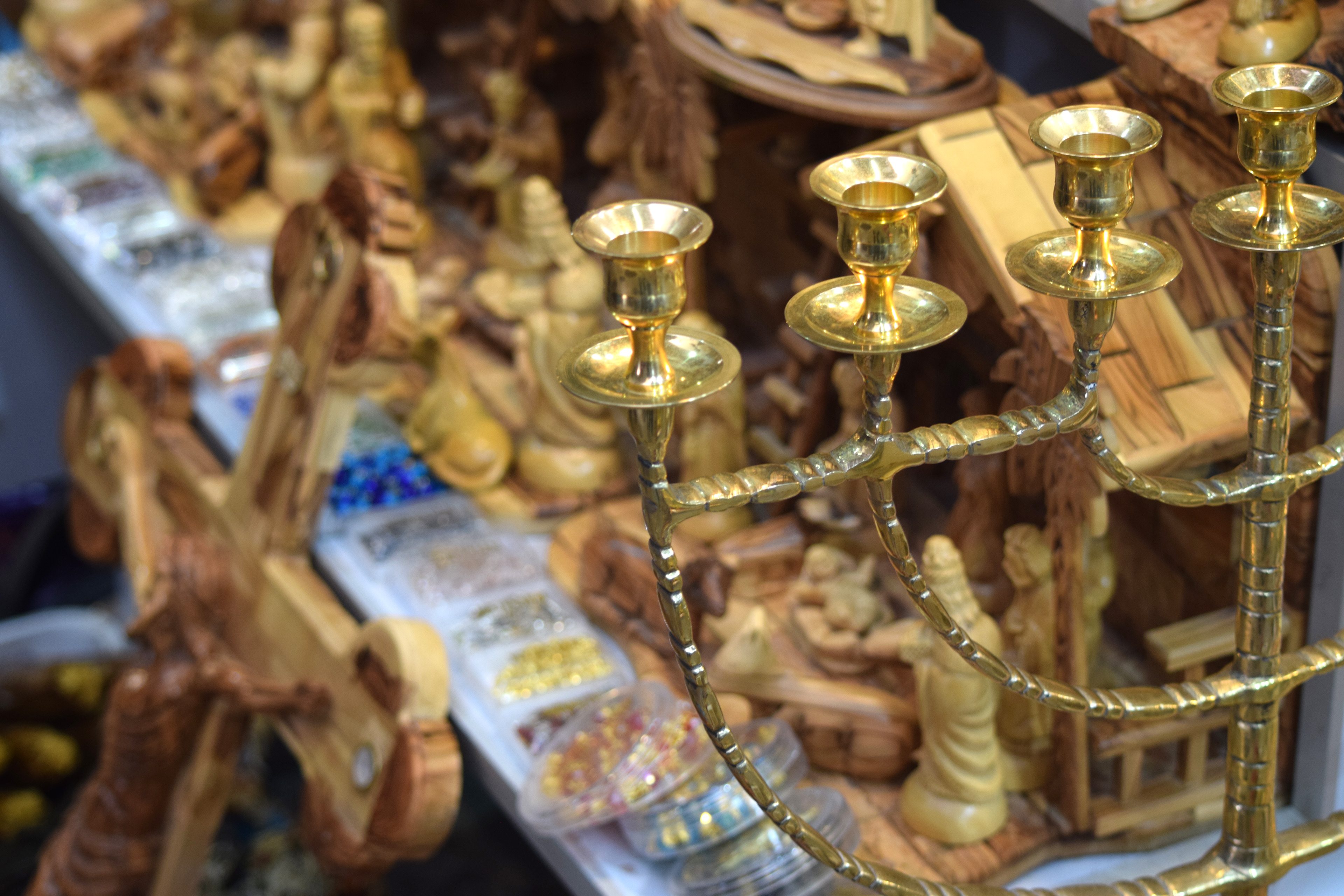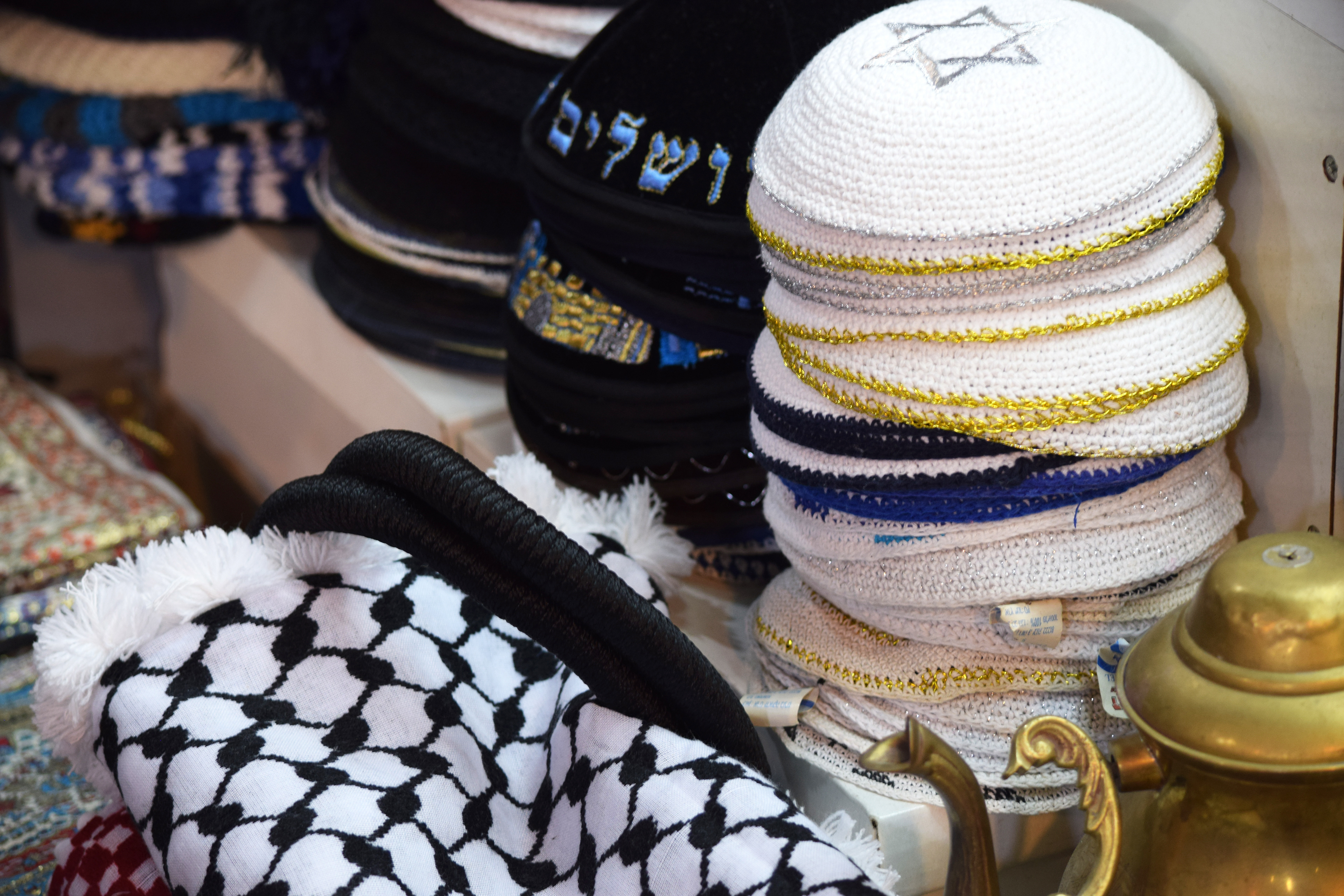 I created these objects in an attempt to combine and mix two cultural "gatherings," on the one hand, gathering around the Shabbat table for Kiddush, and on the other hand smoking hookah. By using of familiar archetypes and the encounter between the two cultures living in Israel, new and interesting meanings and gestures were created.